Harnessing The Power of Video to Record Your Testimonials Like a Pro Stress-Free! Session 2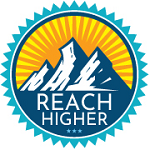 According to Insivia, "Viewers retain 95% of a message when they watch it in a video, compared to 10% when reading it in text," so, harnessing the power of video is a winning formula for business, and for ABWA Chapters and Express Networks. The best part is...It is easier than you think!
In this session, you will learn:
The Power of Video
Best Practices to record a video like a pro
Simple video production tips
As a coach and a trainer, Laura Morlando, introduces strategies that helps her clients increase their productivity and reduce their stress. Laura is an ABWA member, Ambassador, past District Vice President and an advisor to the American Business Women's Foundation. 50% of the fees for this course will be donated to ABWF.
Apex Campus
Total General Hours: 1.00